10 Top-Rated Attractions & Things to Do in Tralee, Ireland
It's hard to beat Tralee as an all-weather location, on Ireland's Southwest Shore, in the foothills of the sprawling Slieve Mish Mountains. An ideal base on Ireland's Wild Atlantic Way!
You'll be spoiled for choice when it comes to finding a fun way to spend your time. So after being voted as the Best Family Restaurant in Ireland, we said we'd better give our own tips on Things to Do in Kerry!
Tralee is packed with fun things to do (like a day at one of Ireland's best beaches, visiting the wetlands centre, and a wander around Kerry's Capital town).
Tralee is the gateway town to the Dingle Peninsula, and with a choice of great hotels is an ideal base for exploring the spectacular countryside of County Kerry. The Ring of Kerry, Killarney National Park, and Ballybunion Beach are all easy places to visit from this central position in the heart of Kerry.
You cannot beat wandering the mix of new and old street of Tralee with an ice-cream in hand when you have the likes of Denny Street, which is lined with elegant Georgian buildings, and the more modern "Mall", Square and Manor West Retail Park which feature large open spaces and some retail therapy!
Plan your sightseeing with our list of the top attractions and things to do in Tralee – and if you find something else that makes your trip to Kerry – let us know by tagging us on Facebook!
1. Tralee Bay Wetlands Centre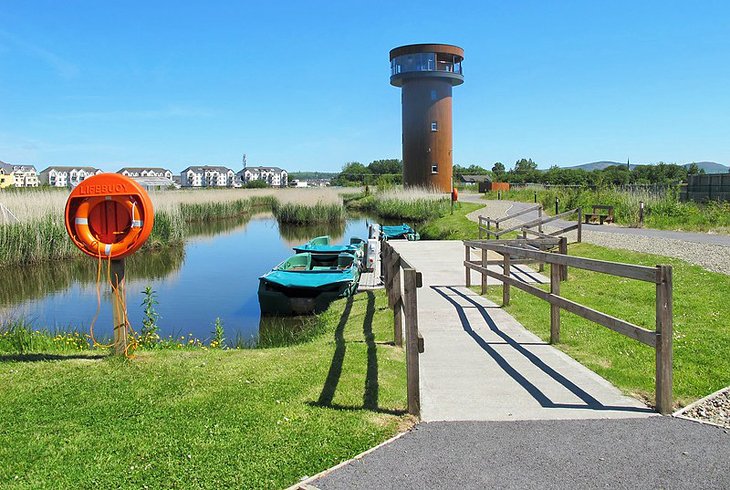 Tralee Bay Wetlands Centre is an impressive nature reserve with plenty of paths to wander (or cycle) while looking at the wildlife and natural plant species you've come to see.
In addition to these, the Wetlands has a 20-meter-high viewing and observation tower with spectacular scenic views, as well as guided nature boat tours and fun water activities (pedalo boats, water zorbing, and a climbing wall).
A perfect mix of fun, activity and outdoors!
Address: Ballyard, Tralee
Official site: https://www.traleebaywetlands.org/
======
2. Catch a Show at Siamsa Tíre
The official National Folk Theatre of Ireland nestles into Tralee Town Park in the heart of Tralee and has been entertaining for over 30 years. This is the National Folk Theatre of Ireland!
Through various art forms (storytelling, musical performances, and dance shows are all performed here), this beloved theatre and arts centre boasts a packed calendar of events from May to September.
The performers are local, hailing from either from Tralee or the surrounding towns in County Kerry, and they've all been trained in the style of Siamsa Tíre through the National Folk Theatre Training Academy.
Location: Town Park
Official site: https://www.siamsatire.com/
======
3. Banna Strand – The Local's Favourite Beach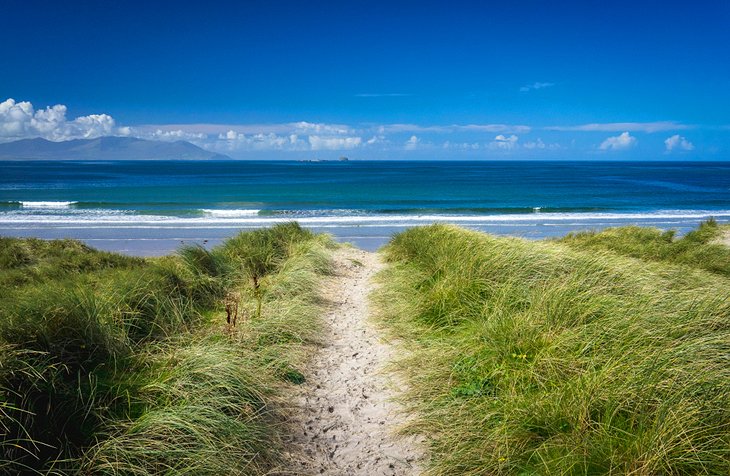 4. Let Yourself Go at the Aqua Dome
5. Get Lost at Ballyseedy Wood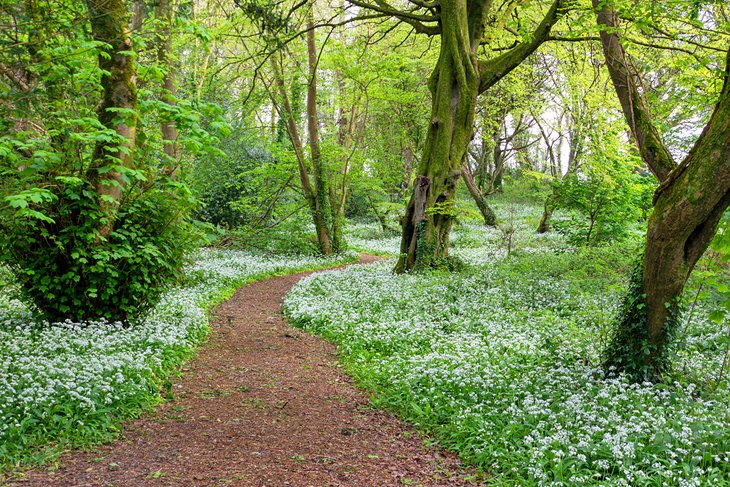 6. Fenit – A beach and so much more!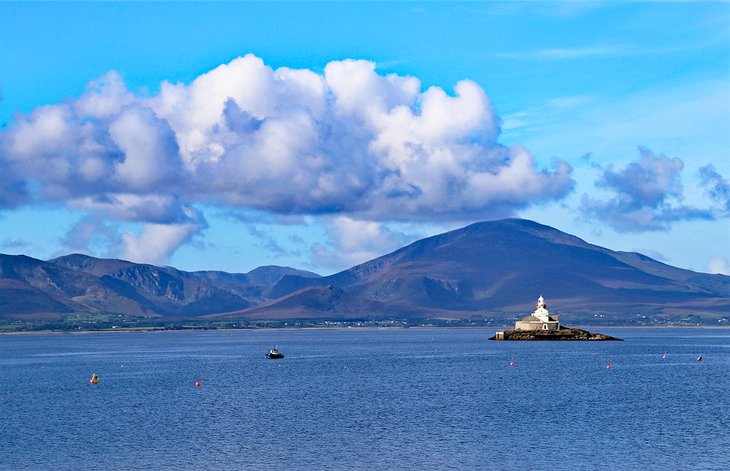 7. Tralee to Fenit Greenway!